Community hospital bed closures 'hit staff morale'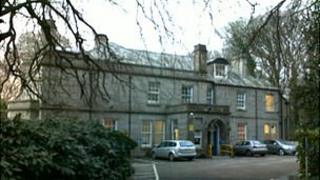 Community hospital bed closures in Cornwall have hit staff morale, health campaigners have said.
Peninsula Community Health closed Poltair hospital in Penzance because of staff shortages earlier this month.
The company has 14 community hospitals in Cornwall but 32 of its 323 beds in the county are closed due to recruitment problems.
Graham Webster, from Health Initiative Cornwall, said he had been contacted by workers who are becoming disillusioned.
Jacquie Kessell, director of human resources at Peninsula Community Health, said she would talk to any staff unhappy with the current situation.
'Concerned'
"We have a high number of staff who are retiring at the moment," she said.
"We have a workforce, 30% of which are over 50. We've also had a number of service developments and a number of our staff have moved into these developments so we need to fill those gaps as well."
The 10 in-patient beds at Poltair Hospital, near Penzance, were closed as a result of an operational review, not-for-profit company Peninsula Community Health said.
Poltair staff have been redeployed to hospitals in Helston and St Ives to bolster their numbers, managers said.
Mr Webster said: "We're very concerned that morale among the staff is starting to deteriorate.
"We've been contacted by a number of nursing staff who are fed up with being shunted around filling gaps at other hospitals. As a result, they're giving serious consideration to finding alternative employment."
Peninsula Community Health was awarded a four-and-a-half year contract to run community hospital services in October 2011.