Christmas ice rink to fund Truro Cathedral School revamp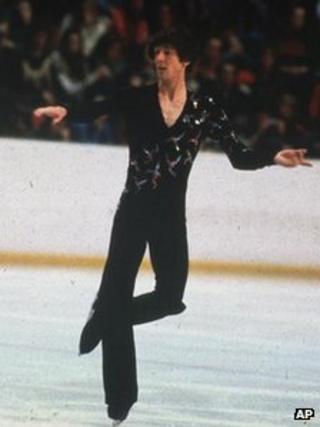 Truro Cathedral is to have what is believed to be the city's first outdoor ice rink over the Christmas period.
If planning is granted, the rink will open every day from 28 November until 6 January, with the exception of Christmas Day.
Cousins Entertainment, which has run an ice rink at Winchester Cathedral for the past six years, will operate the Cornish rink on Cathedral Green.
Any profits will go towards refurbishing the old Cathedral School.
The school, which is next to the cathedral, closed in 1982, but the plan is to refurbish it and turn it into a major cultural centre for Cornwall.
It is part of the cathedral's Inspire Cornwall project to open up its spaces for the community.
Canon Perran Gay said: "We hope many, many people will and enjoy a bit of ice-skating as part of their Christmas festivities."
He said prices would be set "at a sensible level" to recoup the costs of operating the rink.
Truro City Council's town clerk, Roger Gazzard, said it was "fantastic" news for the city.
"Truro is already a great place at Christmas, but the ice rink will make it even better," he said.
"It's fantastic and I hope it's really successful."
Cousins Entertainment, which was set up in 2000 by Olympic gold medal winner Robin Cousins, said the rink would create about 20 temporary jobs and should bring lots of people to the city.
"This is our seventh year at Winchester and what we've found it that it generates a huge amount of interest," ice operations director Alan Abretti told BBC News.
"Wherever possible Robin and I always try to recruit locally."
Mr Abretti said he was hopeful planning permission would be straightforward as it was only a temporary change of use for a relatively small rink.
"The rink should be great for such a lovely city as Truro and it's going to create new jobs, bring people in and get them active at a time when, traditionally, some may over-indulge," he added.