Cornwall's county-only police force remembered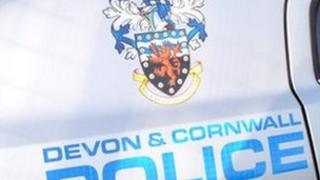 Fans of the TV drama Heartbeat may yearn for the days of 1960s-style policing when a local village bobby was a key figure in rural daily life.
Back then, the "bobby on the beat" was a familiar sight not just in Yorkshire but in Cornwall too, where, until the late 1960s, there was a single Cornwall Constabulary.
Cornwall had its own countywide force from the 1850s after the amalgamation of various town and borough constabularies before it finally joined with officers in Devon in 1967.
The counties' constabulary now covers one of the largest geographical police areas in England, extending across 180 miles (290km), from borders with Dorset and Somerset over to, and including, the Isles of Scilly.
'Regional police force'
Now, 45 years later, the force is about to undergo its biggest change in management structure since its formation with the introduction of its new police and crime commissioner (PCC) in November.
But over the past few months, there have been recollections and murmurings about how the county was formerly policed.
In January, Cornwall Council's community safety and protection councillor, Lance Kennedy, wrote to the policing minister at the time, Nick Herbert, asking for his thoughts on a county-wide force.
Mr Herbert replied that any "de-merger" would have to be judged on a business plan and public opinion, and should not be looked at until after the election of the PCC.
Mr Kennedy said: "It could be something we pursue after the PCC election but it would cost money to come up with a plan and there could be another alternative, like an assistant chief constable or similar for Cornwall instead."
Suggestions for a single county force have been echoed by at least one county MP, who thinks that Cornwall could benefit.
The Liberal Democrat MP for St Ives, Andrew George, said: "I believe there is great merit in looking at it. I'd be very keen."
If a single force was not possible, he added there were "a number of different things that could be done".
He said: "Perhaps by having two deputy chief constables: one for Cornwall and one for Devon."
In the decades since the amalgamation of the Devon and Cornwall forces, the face of policing has changed dramatically, officers and former officers have said.
Election leaflets
Retired officer Ken Searle started as a police cadet in Penzance in the 1950s while there was a separate Cornish force.
Mr Searle, who has written a book about the Cornish force, said: "The Cornish constabulary was very efficient, because we were stationed in villages and towns, and knew the people we were policing.
"It appeared to us that the amalgamation was a takeover - when you had a small area you knew all the people in the area and this changed."
Mr Searle said he mourned the passing of the very local approach to policing, but added that a split was not likely.
He said: "I can see them having a regional police force with Somerset, Dorset, Devon and Cornwall.
"But I can't see them going back [to a county force] because of the cost, which would be enormous."
Devon and Cornwall Police said it recognised that the huge area it covered did bring challenges, but added that its work had ensured the force area was still one of the safest places to live in the country.