Cornwall Council tax rise 'would help save services'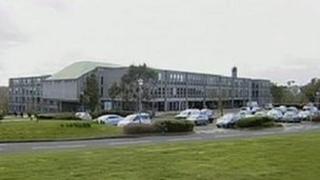 A Cornwall councillor is calling for a council tax rise next year to protect front-line services.
Last year Conservative-Independent controlled Cornwall Council decided not to increase its share of the bill.
Cabinet member, Independent councillor Neil Burden, said a freeze or even a 1% rise would leave the council with a "horrendous problem".
The council, which employs about 20,000 people, aims to cut £40m this year from its annual spending of £1.2bn.
Mr Burden said: "Councils should be brave enough to say to the electorate 'we will put up council tax because in the long term it is the best thing for our people'."
The Localism Act of 2011 means residents can approve or veto council tax rises of 2% or more in a referendum.