Bill Stuart-White appointed new Archdeacon of Cornwall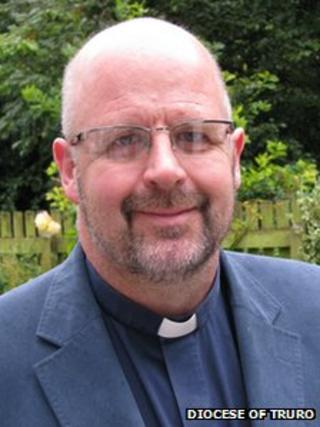 A new Archdeacon of Cornwall has been appointed by the Bishop of Truro.
The appointment follows the installation of the previous archdeacon, the Venerable Roger Bush, as Dean of Truro.
Reverend Canon Bill Stuart-White, who has been a priest for 25 years, will take up his new duties in December.
The 53-year-old archdeacon, who is priest-in-charge at St Breoke and Egloshayle, described the appointment as a "great honour and a challenge".
"These are not the easiest of times for anyone, and that includes the Church of England, but I believe firmly that, if we can focus on the mission God gives us, the Church can once again be good news for Cornwall," he said.
"As archdeacon I look forward to working closely with the clergy and people of the area, much of which I'm familiar with from my years in Camborne."
The Bishop of Truro, the Right Reverend Tim Thornton, said the new archdeacon's portfolio would include the key areas of evangelism and environment.
"Bill is an experienced parish priest and gifted preacher and teacher... and I know that he will bring to this role wisdom, sensitivity, an ability to listen and discern and, when necessary, the willingness to speak a hard word," he said.
Rev Canon Stuart-White, who is married and lists his interests as walking in the countryside and local rugby, will be installed at a special service in Truro Cathedral on 16 December at 16:00 GMT.
The Archdeaconry of Cornwall covers the western half of the Diocese of Truro and comprises the seven deaneries of St Austell, Carnmarth North, Carnmarth South, Kerrier, Penwith, Powder and Pydar.