Staff shortages close Poltair Hospital beds temporarily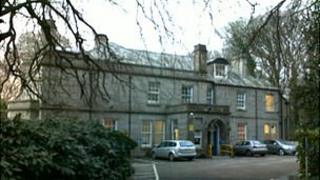 All of the beds at a hospital in west Cornwall are to be temporarily closed because of staff shortages.
The 10 in-patient beds at Poltair Hospital, near Penzance, were closing as a result of an operational review, not-for-profit company Peninsula Community Health (PCH) said.
Poltair staff would be redeployed to hospitals in Helston and St Ives to bolster their numbers, managers said.
Outpatient clinics at Poltair would continue as normal, they added.
'Maximise availability'
Some of the beds at Poltair were closed in February for the same reason.
PCH, which runs 14 community hospitals in the county, said it was planning a major national recruitment drive.
Kevin Baber, Peninsula's chief executive, said the decision to close Poltair was regrettable but necessary.
He said: "We have reached the position where we have so few patients in Poltair at the moment that it makes sense to use the staff capacity we have to strengthen other sites."
"We are doing our best to recruit staff to our sites across Cornwall and the Isles of Scilly and now plan to take our recruitment drive national to bring people in from outside of the county if necessary to get our teams back to full strength.
"The temporary closure of any community hospital is regrettable, but it makes sense to maximise bed availability by concentrating resources on our other sites to ensure those beds can remain safely staffed and available."