Cornwall fire equipment donated to Kosovo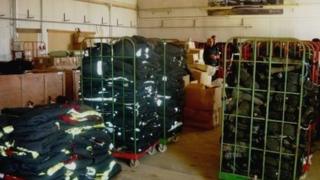 Firefighting equipment from Cornwall has been donated to fire stations in Kosovo.
A 38 tonne lorry full of redundant breathing apparatus, hoses and uniforms has crossed Europe to reach the country.
The equipment will be distributed across Kosovo's 27 fire stations.
Organiser, Barry Kressinger, from Rotary International, said the equipment would be in use within weeks and would start saving lives.
He explained it would be of "fantastic value" to people in Kosovo.
Community safety and protection councillor, Lance Kennedy, said: "While we are able to invest in new technologies and updated equipment, this is not the same experience for many countries where fire and rescue services are developing."