Serco out-of-hours Cornwall doctors service faces audit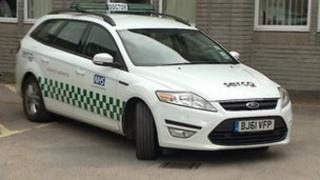 Labour MP Margaret Hodge is calling for the National Audit Office (NAO) to investigate Cornwall's out-of-hours doctors service.
Ms Hodge, chair of the parliamentary public accounts committee, called for the investigation after Serco found 252 of 107,000 records between January and June 2012 were wrong.
Serco said the data on 252 call-outs "either did not match, was inconsistent, or had been changed".
Serco has apologised to NHS managers.
An internal investigation by Serco, which has run the service since 2006, followed concerns that it was falsifying records to meet targets, and an investigation by the Care Quality Commission (CQC).
Cornwall and Isles of Scilly PCT said it was "disappointed to learn that some of the data we received to measure performance was inaccurate".
The PCT will now carry out independent validation of Serco's report which will be repeated in six months.
The board of the PCT is also meeting on 25 September when it will look at data recording processes by Serco.
Andrew George, Liberal Democrat MP for St Ives, welcomed calls for an NAO investigation, which has to be accepted by the public accounts committee.
He said: "I would describe it as responsible.
"There are an increasing number of private firms hovering around the NHS and this shows that they must be monitored."