'Our Cornwall' bids to cut council's new homes plan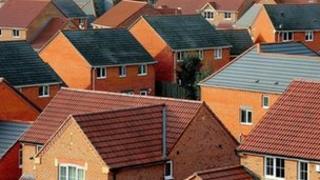 A campaign group has been formed in a bid to cut the number of new homes being built in Cornwall.
"Our Cornwall" wants Cornwall Council to reduce proposals from 48,000 to 27,000 new homes over the next 20 years.
Campaigners said the figures were based on population growth over the past ten years.
However, Cornwall Council said the homes were needed for an aging and growing population.
Campaign co-ordinator, Dr Bernard Deacon, said: "On the council's own calculation we will need about 27,000 new homes rather than 48,000."
Mark Kaczmarek, the council's cabinet member for housing, said he disputed that all of the 48,000 homes were not needed.
"People are living longer... we need to look at the needs of the population as well as the growth over the next 20 years."
He added that more young people were also studying in Cornwall and seeking accommodation.
The authority said it currently had 25,000 people on its housing register.