Christian hotel owners take gay row to Supreme Court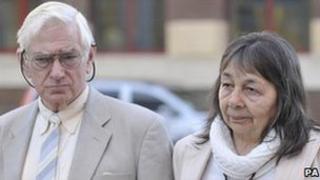 The Christian owners of a guesthouse who turned away a gay couple have won permission to fight their case in the Supreme Court.
Judges have twice ruled Peter and Hazelmary Bull, from Cornwall, broke equality laws in 2008.
The couple had refused to allow civil partners Steven Preddy and Martyn Hall, from Bristol, a double room at Chymorvah House in Marazion.
Mr and Mrs Bull regard any sex outside marriage as a "sin".
They denied either direct or indirect discrimination.
Appeal dismissed
They argued their policy of restricting double beds to married couples in accordance with their religious beliefs was not directed to sexual orientation, but sexual practice.
In February, Mr Bull, 72, and Mrs Bull, who is in her late 60s, took their case to the Court of Appeal and lost their appeal against a ruling they had acted unlawfully.
They had appealed against a conclusion by a judge at Bristol County Court that they acted unlawfully when they turned the couple away.
Dismissing their appeal, Lady Justice Rafferty said a homosexual couple "cannot comply with the restriction because each party is of the same sex and therefore cannot marry".
She said: "The criterion at the heart of the restriction, that the couple should be married, is necessarily linked to the characteristic of an heterosexual orientation."
Not date has yet been fixed for the Supreme Court hearing.