Cornwall councillors approve part-privatisation plan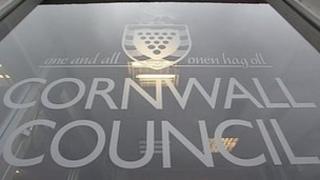 Councillors in Cornwall have approved plans to part-privatise some services.
Services including libraries, payroll and benefit payments could be run by outside companies in contracts worth up to £300m a year and affecting up to 1,000 council staff.
The go-ahead has been given by senior members of the Conservative-Independent led council for invitations to tender.
Supporters said the deal would save taxpayers money but critics have called for a full debate on the issue.
Two companies, BT and CSC, are in the running for the work, which the unitary authority said would be part of a "new strategic partnership".
The Liberal Democrats said the cabinet had committed the council into "going down this tendering route", and that it could be "catastrophic" if it did not work out.
County party deputy leader Councillor Alex Folkes said: "It might all work out and be a wonderful step, but the risks are there and they can't afford to gamble with services of this importance."
He said the party would be calling for more debates on the proposals before any deals were signed.
He added that some councillors could ask for "a call-in to scrutiny" to establish whether the cabinet "understands all the implications and has made a valid decision".
Councillor Steve Double, the cabinet member for shared services, said there had been enough detail for an informed decision, but that the authority understood that outsourcing meant there were "certainly risks".
But he added that the move could "protect highly-valued services, such as libraries and one-shop shops, from the impact of future budget cuts".
Final approval of the successful bid would be given by council's chief executive, in consultation with the council leader and various cabinet members - including those for environment, waste management, shared services and human resources - the council said.