Newquay police have 'no evidence' for sex attacks claim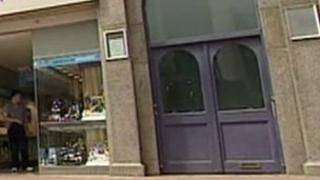 Police have admitted that they do not have any evidence to support a claim that lap dancing clubs may contribute to sex offences.
Insp Ian Drummond-Smith, from Devon and Cornwall Police, made his claim in a letter to Cornwall Council in March.
He was objecting to an application to open a new lap dancing club in Newquay.
But, in response to a Freedom of Information (FoI) request for evidence, the force said there was "no recorded information held".
The application for a lap dancing licence at the Kiss nightclub was refused permission in May after the inspector's objections were received by the council's licensing committee.
The FoI request asked what evidence he had for a claim in the letter that "those leaving the premises having been subject to highly sexualised performances may be at greater risk of committing sexual offences".
Letter 'ambiguous'
Mr Drummond-Smith said: "I cannot prove any link, nor did I claim to prove any link.
"I said at the beginning of the hearing that we could not prove it.
"I will concede that the letter was a bit ambiguous, but I still believe it is an inappropriate place to have a sex club in an area which already has a higher-than-average number of sex offences."
He said the licensing committee also heard from a number of women who had been sexually harassed by men coming out of the same premises when it was lap dancing club Halos.
He said: "If I had had figures, I would have put them in, but it's still my view that it would have been inappropriate in a mixed area with houses, a shopping centre and churches."
Jane Hawkeye, who made the lap dancing application for Kiss, was unavailable for comment.
Halos lost its lap dancing licence in 2011 after complaints that dancers were getting closer than the 3ft (1m) allowed.
Bradley Miller, who owns the leasehold on the premises and ran Halos for four years until it lost its licence, said: "We would have a broad clientele, even couples, there were all walks of life.
"You see the same nudity on TV after nine o'clock at night so to say they could go out and commit a sex crime is absolute rubbish.
"Going to a lap dancing club does not make you want to go out and rape someone."