Newquay lap dancing club application rejected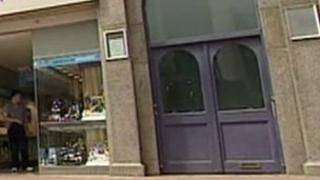 An application to open a new lap dancing club in a Cornish town has been turned down by the council.
Cornwall Council refused the plans for the Kiss Gentleman's Club in Newquay, at a special meeting of the Licensing Committee.
The council said the application was "inappropriate" for the locality.
Jane Hawkey who submitted the application refused to comment on the decision. She will be sent a full list of the reasons for the rejection.
'Ecstatic' response
Insp Ian Drummond-Smith, from Devon and Cornwall Police, had written a letter in opposition to the club.
In it he said he was not linking the 14 rapes and 30 sexual assaults in the town in the past two years directly to lap dancing clubs, but their presence "could have been a contributing factor".
Tracy Earnshaw, who represents a Newquay residents' group, said she was "ecstatic" with the decision.
In a statement, Cornwall Council said: "The committee voted to refuse the application on the ground that the grant of the licence would be inappropriate having regard to the character of the relevant locality and the use to which any premises in the vicinity are put."