Devon and Cornwall boat engines worth £450K stolen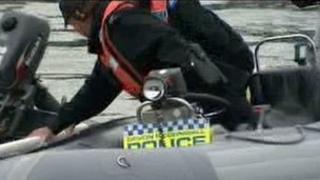 Outboard engines worth £458,000 were stolen from boats in Devon and Cornwall last year, police have revealed.
Officers said gangs of thieves from eastern Europe were targeting boats in areas such as Rock and Salcombe.
Officers said top of the range engines worth up to £15,000 each were being smuggled out of the country.
Last week engines worth £25,000 were stolen from boats in Kingsbridge near Salcombe.
Police are stepping up patrols in Rock where last year four boats were freed from their moorings and their 150 horsepower engines stolen.
'Organised gangs'
PC Del Allerton-Baldwin said: "The thieves floated the boats down to Wadebridge where they unloaded them.
"There must have been at least four of them to lift the engines."
He said investigations by police and the International Association of Marine Investigators had led to evidence of involvement by eastern European gangs.
"They are in organised gangs. One lot comes down and searches an area and a few weeks later another group comes down and steals them," he said.
"They can steal more than £100,000 of engines in one trip."
Police launched a new rigid inflatable boat patrol boat in Rock on Sunday and were handing out advice to owners.
Locking engines or removing them from boats is among the advice.
PC Allerton-Baldwin said: "People forget how expensive some of this equipment is.
"Even a satellite navigation system can be worth £1,000 but if it is not secured, it can be removed easily."