St Mabyn Parish councillor barred from office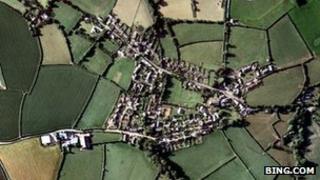 A Cornish parish councillor has been barred from office for two years after breaching the code of conduct.
Former policeman Ron Heath was disqualified for bullying the ex-chairman and bringing Mabyn Parish Council into disrepute.
A civil hearing at Bodmin County Court heard he told one councillor to "shut up" and would not acknowledge the chairman's authority.
It is thought to be the first such case in Cornwall and cost about £20,000.
The decision to bar him was reached by a judge, a senior local government officer and an elected member sitting at the court.
'Extraordinarily difficult'
Simon Mansell, Cornwall Council's principal legal officer, said: "He told a councillor on two consecutive occasions to 'shut up' at meetings, he then caused the resignation of four councillors."
Mr Mansell said three of the councillors - Charlotte Barry, Ian Kemp and Les Wood - gave evidence at the hearing against Mr Heath.
Mr Kemp said: "Meetings where collective decisions were made by the parish council, Councillor Heath ignored and did his own thing. One meeting had to be abandoned because he wouldn't recognise the authority of the chairman.
"There was a very frequent challenge of minutes, sometimes from meetings Councillor Heath hadn't attended.
"Add all those together and it became extraordinarily difficult to conduct normal business."
Mr Heath was represented by the chairman of the parish council, Councillor Helen Barrett, who said he was passionate about the community and had hearing problems. Neither would comment on the decision.
Mr Heath, who did not attend the hearing, has the opportunity to appeal the decision.