Camelford water poisoning: Authority 'gambled with lives'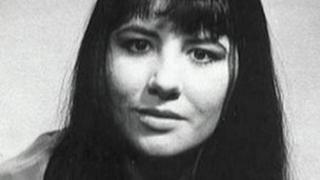 The water authority responsible for the UK's worst mass water poisoning was "gambling with as many as 20,000 lives", a coroner has said.
Coroner Michael Rose made his comments at the inquest of Carole Cross.
The 59-year-old lived in Camelford, Cornwall, when aluminium sulphate was added to the wrong treatment tank, polluting the drinking water in 1988.
Mr Rose said while the incident may have contributed to her death, he could not conclusively say it caused it.
'Excessive aluminium'
He called for more research into the effects of aluminium on public health, but told the people of Camelford there was "no need to fear" they might become victims of the poisoning.
"I have little doubt the overwhelming number of residents in July 1988 ingested little or no aluminium," the coroner said.
When Mrs Cross died in 2004, very high levels of aluminium were found in her brain.
Recording a narrative verdict, the West Somerset coroner said she had been exposed to "an excessive amount" of aluminium in the contaminated water.
While there was a "very real possibility" the ingestion of aluminium contributed to her death, he said there was "only a slight possibility" it caused her death.
Camelford's drinking water was poisoned on 6 July 1988, when a relief delivery driver mistakenly tipped 20 tonnes of aluminium sulphate into the wrong tank at Lowermoor treatment works and the chemical - used to treat cloudy water - went straight into the town's mains supply.
Despite being inundated with nearly 1,000 complaints, the then South West Water Authority (SWWA) insisted the water was safe to drink and advised customers to disguise the "foul" taste by mixing it with orange juice to make it more palatable.
Mr Rose said John Stephens, the relief driver, should not be "vilified" for his mistake.
But he criticised the water authority for not informing the public about the poisoning for 16 days - a delay he described as "unacceptable".
One reason for the delay may have been the "mistaken belief" that action had been taken to flush the excessive aluminium from the system.
'Dereliction of duty'
"They were in fact gambling with as many as 20,000 lives," Mr Rose said.
He also criticised SWWA for keeping the local council's deputising environmental officer for health "in the dark" about sample aluminium levels until 28 July.
"He had statutory duties to perform and at the very least he had been seriously misled," the coroner said.
Shortly after the incident, people in the area began reporting a range of health issues, including stomach cramps, rashes, diarrhoea, mouth ulcers and aching joints.
Some residents even said their hair turned green from copper residues.
The coroner said SWWA failed to encourage the public to provide urine and blood samples.
"I also regard the failure of the authority to visit every house after the incident to advise them to thoroughly flush their systems as a serious dereliction of their duty," he said.
Mrs Cross and her husband Doug, who had been living on the outskirts of Camelford at the time, later moved to Dulverton in Somerset.
When she died at Taunton's Musgrove Park Hospital, she had cerebral amyloid angiopathy (CAA) - also known as congophilic angiopathy - a very rare form of dementia.
Treatment 'transformed'
Post-mortem tests revealed very high levels of aluminium in her brain - levels described at the inquest by expert Professor Chris Exley from Keele University as "beyond belief".
He said even 24 years later, people who lived in Camelford at the time of the poisoning should drink a litre of mineral water with a high silicon content every day as this could help flush aluminium from their bodies.
During the inquest at Taunton, evidence was also given by Professor James Nicoll, a neuro-pathologist from the University of Southampton.
He said rodents that were given aluminium in their drinking water as part of an Italian study into possible links between the metal and Alzheimer's developed the same rare form of dementia as Mrs Cross.
Prof Nicoll said further research was needed as well as more funding to carry out brain scans using advanced technology.
Concluding the inquest, the coroner expressed his sympathy to Dr Cross and his daughter over the "tragic" death of Mrs Cross and praised the dignity they had borne throughout the inquest.
Following the verdict, South West Water - the current body which took over in 1989 when the industry was privatised - said rigorous regulation and heavy investment had "transformed" water treatment works.
"Site access and chemical deliveries are always strictly controlled," James King, the head of drinking water services, said in a statement.
"Continual monitoring and quality alarm systems now provide real time information which can be acted upon within seconds to tackle any problem which might arise and if necessary shut down a works."
A statement issued by Dr Cross said: "Today's verdict comes after eight years of fighting to discover the truth about what happened to my wife Carole.
"I hope today's verdict prompts further study of the long-term effects of the Camelford incident to give reassurance to my friends and neighbours in the town."
He also expressed gratitude for the support he had received.