Newlyn fisherman Brian Harrison found guilty of murder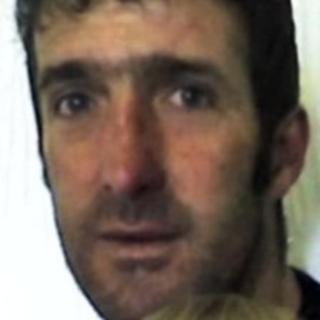 A Cornish fisherman jailed for grievous bodily harm has been found guilty of murder following the death of his victim two years after the attack.
Brian Harrison, 31, of Newlyn, who is serving an indeterminate sentence, had pleaded not guilty to murdering fellow Newlyn fisherman Neville Dunn.
Mr Dunn, 44, was attacked on New Year's Eve 2007 and died in October 2009.
Harrison, who was charged with murder after Mr Dunn's death, will be sentenced on Wednesday.
Lawyers said it was the second time in English legal history a defendant had been brought to trial for murder, having previously been convicted of a lesser offence.
'Year and a day'
Harrison, who had pleaded self-defence, was cleared of attempted murder in 2008, but convicted of intentionally causing grievous bodily harm and was given an indeterminate sentence - with a minimum of six years in jail.
The new prosecution would not have been possible before the Law Reform Act of 1996 which abolished the "year and a day rule".
This stated that a death was not murder if it occurred more than a year and a day after the act alleged to have caused it.
Truro Crown Court was told Harrison attacked Mr Dunn wrongly believing he had raped his partner.
He went to Mr Dunn's rooms at the Seven Stars pub in Penzance and brought him back to his partner's house in Newlyn where he knocked Mr Dunn out with a single punch.
'Penalty kick'
Saying he was taking him to hospital, Harrison put Mr Dunn into his car, but instead drove him past the hospital to his partner's mother's house in Penzance.
The murder trial heard Harrison threw Mr Dunn from the car then kicked him in the head "like a footballer taking a penalty kick".
The defence had claimed Mr Dunn's fatal head injury was not caused by being punched or kicked, but by being dropped onto the pavement when Harrison pulled him out the car.
The prosecution, however, said Harrison was a "violent and aggressive man" who had 10 previous convictions for violence.