Cornish Methodist chapel attendance grows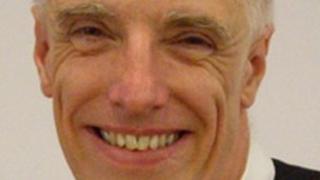 A number of Methodist chapels in Cornwall say they are bucking trend when it comes to church attendance.
Nationally, the number of people going to church regularly has dropped significantly since the 1980s.
Throughout Cornwall there has been as much as an 8% in church numbers in recent years.
The chairman of Cornwall's Methodists, Reverend Steven Wild, said: "People are interested - more than ever, I think - in spirituality.
"It is for us as Christians to wake up and home in on that, and to help people understand their spirituality and that spiritual part of their lives."
'Packed service'
Reverend Wild said a lot of the chapels in Cornwall were gaining healthier numbers in congregations.
He said: "Last Sunday I was in Saltash at the Methodist Church. We have a God and Breakfast service.
"I have a puppet frog called Clarence, and we did a service and it was just packed with parents and kids.
"I then went out into Blunt, a rural part of Saltash, and they have seen seven new members coming into the church recently."
The chairman of the Methodists also said one congregation in north Cornwall had been able to re-open a chapel which had been shut for several years.
Reverend Wild said: "In Week St Mary, we had a church called Eden which closed 15 years ago. The church kept the building and it became a community hall.
"A group was set up called JaF - Jesus and Fun - it grew, the young people grew and became Christians
"They said: 'We want to be a church' and recently we re-opened the church."
Truro Cathedral said it had also seen a big increase in the number of people attending services.