Cry charity's Penzance heart screening for young people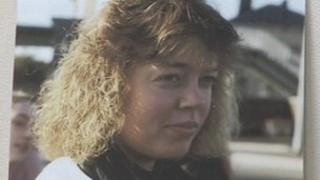 A health roadshow is coming to Cornwall to screen young people's hearts.
The two-day screening by the charity Cardiac Risk in the Young (Cry) will take place at Penwith College in Penzance on 4 and 5 February.
Fund-raising to pay for the roadshow was organised by Leon and Sylvia Pezzack from Mousehole, who lost their daughter Debbie Rendle in 2007.
Mrs Rendle, also from Mousehole, was 38 when she collapsed and died from Sudden Arrhythmia Death Syndrome (Sads).
The Pezzacks have raised the money to provide free electrocardiogram (ECG) screenings for people between the ages of 14 and 35.
Life 'snatched'
Cry says 12 young people die every week in the UK from an undiagnosed heart condition.
"If I can get that number down I'd feel that Debbie hadn't died in vain," Mrs Pezzack said.
Mrs Rendle, who was married with three children under the age of five, was a championship rower who was "full of life".
"All of a sudden her life was just snatched from her," Mrs Pezzack said. "I don't want other people to go through the heartache we went through - it's left a great gaping hole in our lives."
Although seemingly fit, Mrs Rendle had a rare heart condition which went undiagnosed.
Since her death, the Pezzacks have raised thousands of pounds to bring the Cry roadshow to Cornwall.
Mr Pezzack said he hopes the roadshow will be able to screen about 200 young people.
"I hope we have no failures, but the norm is about one in four people require further investigation," Mr Pezzack added.
Cry was founded in 1995 to help raise awareness of Sads and other conditions such as Young Sudden Cardiac Death (YSCD) and Sudden Death Syndrome (SDS).