WRVS appeals for more 4x4 drivers to join their service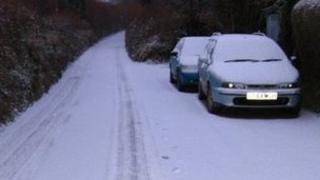 Cornwall's meals on wheels service is appealing for help getting hot food to pensioners if the weather turns bad and there is heavy snow.
The Womens' Royal Voluntary Service (WRVS) wants 4x4 drivers to come forward after they were left struggling in last year's snow and ice.
The volunteers provides hot meals to people in their homes who want to maintain their independence.
The WRVS prepares and delivers 36,000 meals across the county each year.
Marcia Hughes, the head of the service in Cornwall, said: "Next week it could be six inches of snow, you never know.
"We have put out several appeals and phoned our volunteers to see if they have 4x4's but generally they tend to be elderly people who have economised by buying a smaller car."
Nationally around four million meals are delivered annually. The service started in 1943.
Mrs Hughes said: "It's important they get their hot meals. They might not see anyone else that day."