Councillor bids for Cornish police force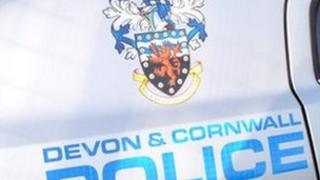 A senior councillor has written to the government asking if it would support a Cornwall-only police force.
The Cornish Constabulary originally merged with Devon in 1967.
Cabinet member Lance Kennedy has written to the Policing Minister Nick Herbert asking for his thoughts on a county-wide force.
Mr Kennedy thinks because of the government's localism agenda, ministers might be sympathetic to the single constabulary idea.
He said: "Given the change of circumstances since 1967, Cornwall has a different population and a unitary council.
"What I have asked Mr Herbert is would the government give genuine consideration to a bid to establish a Cornish police force.
"It's something that's going to take several years to work out if we get the approval."
Retired officer Ken Searle, from Pool, worked under the old Cornwall Constabulary. He has also written a book looking back on policing in the county.
Mr Searle said: "I must admit I was very surprised. I didn't expect this idea at all. I can't see it happening, but I would love to see it happen."
Devon and Cornwall Police said they had no comment on Mr Kennedy's proposal.