Health teams 'should have better managed murderer'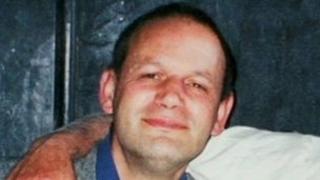 Health teams overseeing a murderer with a personality disorder from Cornwall should have done more to manage the risk he posed, a report said.
Darren Stewart was jailed for killing Stephen Hoskin, who fell to his death from a viaduct in St Austell in 2006.
Mr Hoskin, 38, who had severe learning disabilities, had been bullied.
An independent report into Stewart said various agencies involved in his case, which acted independently from each other, should have shared information.
Stewart was given a life sentence at Truro Crown Court in July 2007, when he was 30, for the murder in the previous July.
Bigger picture
Mr Hoskin, who had the reading ability of a six-year-old, was abused for hours by Stewart and a gang.
He was drugged, taken to the viaduct and forced to hang from its railings. He then fell 100ft (30m) to his death.
The report, commissioned by the South West Strategic Health Authority, said Stewart had spent time in prison and psychiatric hospitals and was known to be violent and at risk of harming himself and others.
It said that he had been in contact with various agencies many times over a number of years and that several opportunities were missed that could have provided a more systematic and organised approach to his care and treatment.
It added that, because he was seen at regular intervals, it was conceivable that his targeting of those more than vulnerable than himself might have been predicted.
Report author Brendan Ward said: "I think that risks were identified at various stages, and there were opportunities to deal with them.
"But each of those were dealt with almost independently, so very few people saw the bigger picture."
The Cornwall Partnership NHS Trust said that services currently available for such patients were different from those in 2006.
It said that a number of changes had been made, and that more information was shared between agencies, including emergency services, health staff and social workers.
They included a sharing process between agencies if police or ambulances were frequently called to deal with an individual, it said.