Cornwall MP Sheryll Murray to call for primate pet ban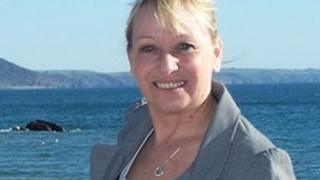 An MP is calling for a ban on keeping primates as pets after seeing the condition of rescued animals.
South East Cornwall MP Sheryll Murray is set to introduce a Ten Minute Rule motion in the Commons on 18 January calling for a ban.
Mrs Murray said she visited the Wild Futures Monkey Sanctuary, near Looe, before she was elected in 2010 and was shocked to see the former pets.
The government brought in a code of practice for primate keepers in 2010.
The Department for Environment, Food and Rural Affairs said the animals were also covered by Animal Welfare Act and some species were licensed under the Dangerous Wild Animals Act (DWAA).
However, Conservative MP Mrs Murray said she was backing the RSPCA and other animal groups who say primates' needs are too complex for them to be pets and that the regulation is not working.
She praised the work of the sanctuary, which is now in her consistency.
"Some of the primates there had been pets and had come from various places in Europe. Many had been given unsuitable diets and led them to develop things like diabetes," she said.
After visiting the sanctuary, the MP said she had "adopted" a Barbary macaque which had previously appeared in a circus.
Mrs Murray added it was charities and trusts who had to "pick up the burden" after primates were not cared for properly.
She said if her moves for a bill did not progress further, she would still push for law changes under the Animal Welfare Act to give primates greater protection.