Cornwall economy productivity blow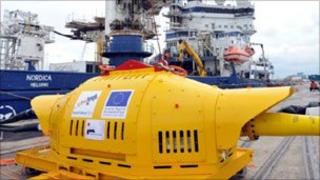 The Cornish economy has been rated one of the least productive in England and Wales.
The Office of National Statistics (ONS) said only West Wales performed worse per head of population when it came to creating wealth.
The number of businesses has dropped from nearly 22,000 in 2008 to 21,000 in 2011, according to Cornwall Council.
The local authority said Cornwall was leading the way in environmental technology and it was supporting firms.
Figures from the ONS show that per head Cornwall creates about £13,000 a year in wealth compared with £100,000 in some parts of London.
'Strong selling points'
Sandra Rothwell, Cornwall Council's head of economic development, said: "One of the things we will be looking at in 2012 is access to finance.
"Businesses are able to get a number of grants but we will be looking at other alternatives that might provide some increased flexibility, for example on loans.
"There are organisations such as Finance Cornwall that we can work with."
She said the council would also be supporting the Local Enterprise Partnership which, with the Regional Growth Fund, has £13.5m to invest in Cornwall and the Isles of Scilly, with a particular emphasis on small and medium sized businesses.
She said: "We are leading the way in the environmental economy with the Wave Hub and other industries connected with that.
"We have had investment in geothermal technology.
"We should look at those industries that are unique to Cornwall and we have a number of really strong selling points."
The £42m Wave Hub project is designed to test wave energy machines off the coast of Hayle.