Cornwall Council claims data loss 'inevitable'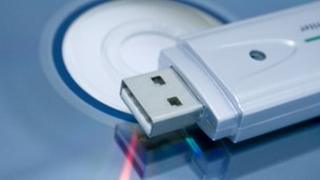 Cornwall Council has claimed losing data in today's information-driven society is "inevitable".
Its comment relates to a report which names it among the 10 worst local authorities in the country for losing confidential information.
Incidents include emails and letters with personal details being sent to the wrong people.
The disclosures follow a Freedom of Information request by civil liberties group Big Brother Watch.
'In the post'
Responding to its request for data protection details, more than 130 authorities reported more than 1,000 incidents of lost data over the past three years.
Speaking about Cornwall Council, Nick Pickles from Big Brother Watch said: "In one case the names and case work details of people were sent to the wrong person, so they were put in the post with the wrong address on.
"In another incident the email addresses of customers were left visible for other recipients."
Mr Pickles cited another case where a back-up tape containing service user details was lost.
Big Brother Watch said people responsible for such mistakes should be disciplined - or possibly sacked - rather than just given additional training.
The council declined to be interviewed but issued BBC News with a statement.
'Simply carelessness'
It said no loss of data was acceptable, but it was inevitable in today's information-driven society.
The council admitted three of the incidents were serious enough to be reported to the Information Commissioner's Office.
Deputy Commissioner David Smith said: "These aren't big technical problems. They're simply carelessness, poor working practices, posting very sensitive information often about things like child abuse cases and children at risk."
Cornwall Council said all its laptops and memory sticks were encrypted, so if they were lost information could not be accessed.