Virginia Woolf's signature doubles sale of visitor book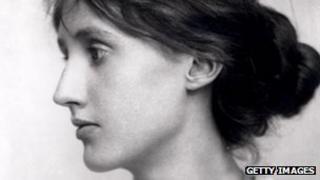 A visitors' book to a Cornish lighthouse has sold for more than twice its estimate at auction, thanks to one signature.
The author Virginia Woolf visited Godrevy Lighthouse, near St Ives, when she was 10 years old in 1892.
The structure and its landscape would go on to form the inspiration for the 1927 masterpiece, To The Lighthouse.
The story is set in the Hebrides off the west coast of Scotland shortly before the First World War.
As a child Virginia Woolf regularly went on holiday with her family to Cornwall and her recollections are thought to have inspired the book.
The lighthouse's guestbook, complete with her signature under her birth name, Adeline Virginia Stephen, sold for £10,250 at Bonhams in London.
It had been given an estimate of £3,000 to £5,000.
A spokesman for Bonhams said: "Although To The Lighthouse is set in the Hebrides, it draws entirely on the landscape around St Ives where the Stephen family spent their summers from 1882-1894.
"Godrevy Lighthouse is the lighthouse of the book's title and a central image in the novel.
"The Pre-Raphaelite painter, William Holman Hunt, was one of the party and the book also contains his signature. In 1894 the family repeated the trip, although on that occasion Leslie Stephen, Virginia's father, signed for them all."