Former Cornish hotelier to lead alcohol campaign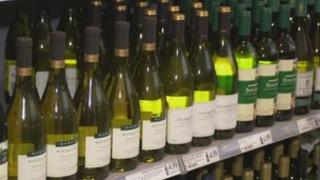 A former Cornish hotelier is representing the leading drinks manufacturers to promote alcohol awareness.
Henry Ashworth, from Newquay, is the new chief executive of the Portman Group.
The group is made up of companies within the alcohol industry such as Carslberg, Bacardi and Molson Coors.
The government has said the industry needs to take the lead in promoting responsible drinking.
Mr Ashworth established the Extreme Academy and hotel at Watergate Bay in the Cornish resort.
He is also a trustee of Jamie Oliver's Fifteen Cornwall.
He replaces David Poley who is leaving the alcohol industry after a career spanning nearly 15 years which has seen the creation of the Drinkaware campaign.
Mr Ashworth will be working on the industry's pledge to provide health information on 80% of alcohol products on UK shelves by 2013.
He said: "It's about helping people to get a bit more information about what they're drinking and how it fits into a responsible drinking pattern."
Local youth worker Phil Martin is sceptical about the idea of extra health warnings on drinks labels.
He said: "If it's available and they can get it, they will drink it. There's a lot of young people saying with the labelling it wouldn't make any difference, because there's labels on cigarettes and tobacco but they still smoke."
The Department of Health has said if the industry could not make a difference it would introduce tighter regulations.