Jamie Ackerman's family pay tribute after scooter crash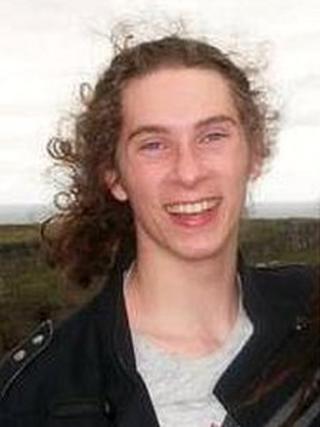 The family of a 17-year-old who died when his scooter and a car collided in Cornwall has paid tribute to him.
Jamie Ackerman, from the Truro area, died soon after the crash at Cross Lanes, Twelveheads, near Truro, on Sunday.
A man from Falmouth has been arrested on suspicion of causing death by dangerous driving.
His family said he had a "huge smile for everybody and enjoyed every moment of his life to the full".
"He will be sorely missed by his family and his many friends and will leave a lasting hole in all our lives."
"He helped many people that he met along his way and greeted everyone with a kindness and patience that can only be described as one of a kind."
Jamie was a member of Truro Fencing Club, which said he would be "fondly remembered and greatly missed".
A minute's silence will be observed this weekend at the Leon Paul Junior Series tournament in Truro.
The arrested man, who was driving a Peugeot 207, has been bailed until 26 January.
Anyone who witnessed the accident on Sunday has been asked to contact police.