Carole Cross Camelford water poisoning inquest to resume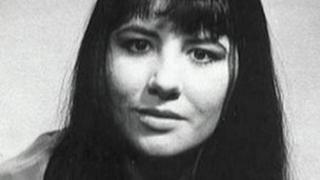 The inquest into the death of a woman linked to a mass water poisoning in Cornwall more than 20 years ago is to be resumed next year.
Carole Cross lived in Camelford when aluminium sulphate was accidentally added to the water supply.
When she died in 2004 from a rare form of Alzheimer's, she was found to have high levels of aluminium in her brain.
West Somerset coroner Michael Rose, who adjourned the inquest in November last year, said it would resume on 5 March.
Green hair
About 20,000 customers were affected when a relief lorry driver mistakenly added 20 tonnes of aluminium sulphate to drinking water at the Lowermoor treatment works in July 1988.
Last year the inquest in Taunton was told that on the night of the incident the South West Water Authority (SWWA) was inundated with hundreds of complaints about dirty, foul-tasting water.
But the authority insisted the water was safe to drink and no warnings were issued to the public for three weeks.
Former chairman and chief executive Keith Court told the inquest the authority had not wanted to create "undue alarm" by telling people what had happened.
Local residents reported a range of health problems, including stomach cramps, rashes, diarrhoea, mouth ulcers, aching joints and some even said their hair had turned green from copper residues.
Mrs Cross, who lived on the outskirts of the town and later moved to Dulverton in Devon, was 59 when she died at Taunton's Musgrove Park Hospital in 2004.
She suffered from cerebral amyloid angiopathy (CAA) - also known as congophilic angiopathy - and her husband Dr Doug Cross has, for many years, believed the high levels of aluminium she was exposed to in Camelford contributed to her death.