Falmouth set to host wave energy test site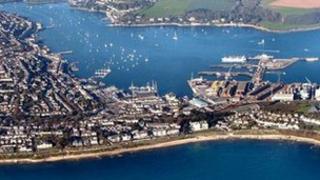 A new test site for wave energy devices is set to get the go ahead with a new project based in west Cornwall.
FabTest will enable developers to cost-effectively trial wave energy devices in Falmouth Bay, prior to linking up to Wave Hub off the county's shore.
Developers said it was the latest step in the creation of a "marine energy park" in South West England.
Wave Hub general manager Claire Gibson said it would "help developers on the critical path to commercialisation".
FabTest, which is not grid-connected, will enable device developers to conduct sea trials of their devices in moderate seas, close to port facilities.
Mark Sansom, chief executive of Falmouth Harbour Commissioners, said: "FabTest offers a pre-consented area in Falmouth Bay licensed to test up to three devices at a time and we are delighted to have signed this lease with The Crown Estate."
The project is a stepping stone to the deployment of devices at the Wave Hub, the world's largest grid-connected wave energy demonstration facility, which was installed 10 nautical miles off the north coast of Cornwall last year.