Cornish MP calls for cap on holiday homes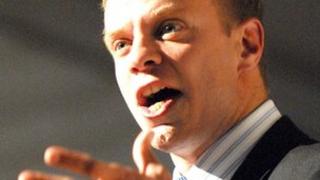 Councils should be given the power to limit the number of holiday properties in their area, a Cornish MP has suggested.
It comes as the government announced plans to cut tax relief to those with second homes.
Under the proposals, councils would be able to keep what they save to spend on services or put toward keeping tax bills down.
Liberal Democrat MP Stephen Gilbert told MPs the government should do more.
Mr Gilbert, the St Austell and Newquay MP, said parts of Cornwall were made up of parishes where 80% of properties were second homes.
Communities Secretary Eric Pickles said that last year council tax relief on second homes in England and Wales topped £45m, but under his plans local authorities would allow town hall bosses to scrap the relief altogether.
Local authorities can already cut the relief on second homes to 10% but they want the tax break to be discretionary.
In a question to Mr Pickles in the Commons, Mr Gilbert said: "As part of the Government's localism agenda, would you consider giving local authorities the power to limit the number of second homes and holiday homes in an area?"
Mr Pickles replied: "I think that would be rather difficult. I think this is an important step for your constituents and should enable council tax bills to be cut by an average of around £20."