Cornish geothermal project receives government funding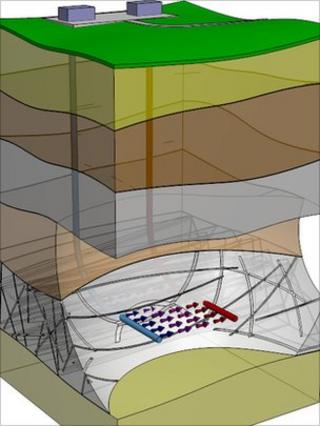 A company in Cornwall says it is "very excited" after winning part of a £1.4bn government fund designed to create jobs and encouraging private investment.
Geothermal Engineering Limited, based at United Downs Industrial estate near Redruth, has been awarded more than £6m.
The money will be used to create geothermal sites across Cornwall.
The fund is designed to encourage enterprise, growth and jobs.
The money from the regional growth fund will also support areas and communities that are dependent on the public sector.
On its website Geothermal Engineering Limited describes itself as a company with a vision "to establish renewable geothermal energy in the UK".
Managing director Ryan Law said: "It's been a long process. We have had to push very hard to get this level of support from the government.
"A part of the whole idea behind this fund is that it attracts a lot of private investment into the project too."