Serco continues out-of-hours role in Cornwall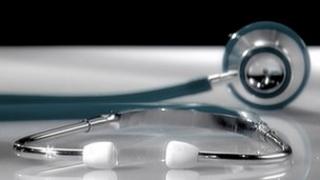 Serco has won a £32m contract to supply out-of-hours GP services in Cornwall for the next five years.
The Primary Care Trust said Serco had "demonstrated its ability to provide high-quality services".
There has been criticism of the company's handling of patients and an MP has demanded that the firm improves its services.
Serco said it was "delighted" to win the contract and would "continue to improve".
Serco has provided out-of-hours GP services to the Cornwall and Scilly Isles Primary Care Trust since 2006.
In September this year it was revealed at an inquest that a six-year-old boy from Bugle in Cornwall died after his family was given inappropriate advice by a Serco nurse.
West Cornwall MP Andrew George, who also sits on the Health Select Committee, said: "It's very important that we get this right. Things have not always worked well.
"I think we need to look at whether we're setting sufficient standards for our out-of-hours service.
"When the service goes wrong we're talking about a potential for very extreme and tragic consequences."
Dr Mike Sadler, chief operating officer for Serco Health, said: "Over the last five years we've taken over three quarters of a million calls in the service. Almost every call is a learning experience."
He pledged that the company would "continue to improve day by day".