St Keverne Parish Council wants housing list names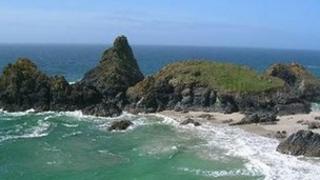 A parish council has called on Cornwall Council to let it know the names of people applying for social housing in their village.
Russell Peters, chairman of St Keverne Parish Council, said he wanted to make sure young local people could find affordable housing in the area.
Cornwall Council said revealing the names on the list would break the Data Protection Act.
It said people with strong links to the village were on the short list.
Thirteen new homes are being built in St Keverne, but about 400 people from the area have applied for them.
The council said those with the required local connections would be top of the list for St Keverne.
Mr Peters said: "So many young people in our parish are desperate for housing.
"I know that we live in an area which is quite desirable, therefore these young people need our support.
"I have always felt we must retain a good proportion of young local people. We are going to drive these people out of our community if we're not careful."
Verity Kemp, who lives in the area, said: "St Keverne Parish councillors know the local people. They should have a big say in who goes in these houses."
Mark Kaczmarek, Cornwall Council's cabinet member for housing and planning, said: "The Data Protection Act is there for a very good reason.
"Nearly 400 people applied for those houses. We're trying to ensure here those 13 people have the local connection and will have our house.
"Our message is the parish council has nothing to fear."