BBC Campaign calls for web users to help others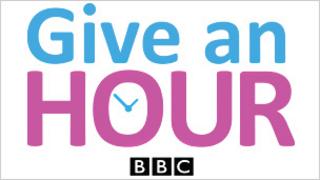 A BBC campaign is aiming to bring the internet to people who have never been online.
It is estimated that 40% of over-55s in Cornwall have never accessed the web.
The Give An Hour campaign is asking regular computer users to give 60 minutes of their time to help a friend, neighbour or relation to experience what the world wide web has to offer.
The campaign follows on from the successful First Click series, which so many people taking to the internet for the first time, using libraries in Cornwall.
On Saturday 29 October, BBC Radio Cornwall's David White, Kevin Thomas and the Storm netball team members, will be at Carn Brea leisure centre near Redruth.
They will be offering listeners an online experience from 11am until 1pm.
One of the biggest draws for older people is the ability to research family history.
Nearly a quarter of over 55s have used the internet to track their ancestors and distant relatives.
Steve Harrison from Carharrack near Redruth, managed to reunite his wife, Chris, with her long lost brother and sister.
'Amazing' outcome
Mrs Harrison was abandoned as a baby in the King Charles the Martyr Church in Falmouth in 1941.
Mr Harrison said: "In November last year I found my wife on the sofa with a laptop. She was sitting with her birth name in Google but that was as far as she had got."
With Mr Harrison's computer knowledge, his wife was able to discover she had a sister and brother.
He said: "It was the internet that allowed us to search outside the county. You have to make sure you go up the right path.
"The very first thing I found was a birth record which showed her mother's maiden name. It went on from there. About 300 hours later we were talking to Chris' sister on the phone.
"It's the best time I have ever spent and the outcome was the best ever."
Mr Harrison said more people should take advantage of the internet.
"I would say to anybody - do it. To get the knowledge that is freely available from the whole world is amazing. You can find anything. The outcome can be fantastic," he said.
Mr Harrison is among the many getting involved in the Give an Hour campaign. He is currently helping another couple trace their family history.