Sainsbury's plan for Penzance helicopter site approved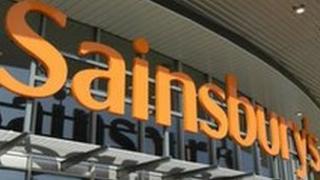 Cornwall Council has approved plans to build a supermarket on the site of the British International Helicopters (BIH) terminal in Penzance, west Cornwall.
The application by Sainsbury's would also enable the heliport to be relocated to St Erth.
Sainsbury's said the proposed project would create up to 400 new permanent and part-time jobs.
The news has been "welcomed" by Tony Jones, the managing director of British International Helicopters.
Mr Jones said: "It's a very important first stage in making sure the helicopter service can survive long term."
The BIH announced in March 2010 it had done a deal with Sainsbury's for the Long Rock site.
BIH said it must sell the current heliport in order to survive and use the proceeds from the deal to buy new aircraft and bid for new business.
Sainsbury's said it would provide a park-and-ride scheme, petrol station and business units, in addition to the supermarket.
On Tuesday protesters campaigning against the new heliport site challenged BIH to prove they would not be badly affected by noise.