Lottery cash for Cornwall charity fuel poverty project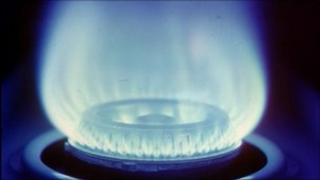 A Cornish charity helping people who live in fuel poverty has been awarded nearly £500,000 from the Big Lottery Fund.
The money will be used by Community Energy Plus for its Warm Me Up project.
Fuel Poverty is defined as a household spending more than 10% of income on heating.
It affects almost one in five households in Cornwall - the highest in the South West.
Low incomes, rising energy costs, and the high number of homes reliant on more expensive forms of heating because they are not served by the mains gas network, are contributory factors.
'Vital contribution'
The charity said the £430,000 lottery grant would fund a dedicated caseworker and help it deliver advice and support to up to 1,200 households in Cornwall.
Project manager Alec Rice said a pilot project had demonstrated the value of providing information on how to keep warm and reduce energy bills.
"It also highlighted the importance of home visits to enable the most vulnerable individuals to receive advice on household energy management.
"A dedicated caseworker for the next three years will make a vital contribution to the lives of the most vulnerable householders."
The caseworker will help train other frontline workers, volunteers and carers who are most likely to identify "at risk" households.
Gas and electricity prices have risen by nearly 20% in the past 12 months.
Mark Cotton from the lottery fund described the charity's work as "vital".
"With winter just around the corner, meeting the rising cost of our energy bills is something many households are concerned about," he said.
"But for people living in fuel poverty, it can have a massive impact on their quality of life."
The project would go a long way to supporting vulnerable people manage their energy bills throughout the winter months, he added.