Vet wins unfair dismissal case against Cornish charity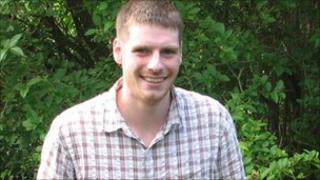 A vet has won his case for unfair dismissal against a Cornish animal charity.
Matt Thomas was sacked by the Cornwall Animal Ambulance and Hospital near Redruth citing breach of trust.
He had circulated a letter from the Charity Commission which said some trustees and members had been wrongly removed.
The industrial tribunal ruled Mr Thomas had been unfairly dismissed in February for making public disclosures.
The Charity Commission has been investigating the constitution of the animal hospital after both sides said different constitutions were legally applicable.
Mr Thomas was appointed in November 2010 to the hospital which was run by three executive trustees - chair Jenny Jarram, secretary Pat Holloway and treasurer Trevor Chalker.
Mr Thomas said he knew that other trustees had been removed by the three executives, but he was assured the move was legal.
'Great damage'
Soon after taking up his post he discovered the Charity Commission did not agree.
When Mr Thomas attempted to discover who the trustees were, he was told by Mr Chalker to ignore the Charity Commission.
He said: "Phrases along the lines of 'if this information is spread to anyone else then you may be called in for disciplinary action'.
"It was quite clear if you circulate these emails you may lose your job."
Mr Thomas sent copies of the emails from Mr Chalker to those he believed were the legitimate six trustees, including the three whom the treasurer said had been struck off.
He also sent copies to the Charity Commission.
Mr Thomas was summoned to a disciplinary meeting. Five days later, in February, he received a letter saying he had been sacked for a breach of trust.
The industrial tribunal ruled in favour of Mr Thomas who continues to work as a vet in Cornwall.
Mr Chalker said he was happy for the vet to speak to the Charity Commission - and that he and his board had always had the best interests of the charity at heart.
"We as the trustees acted in the best interest of the charity throughout this whole affair," he told BBC News.
"As far as we're concerned reporting the matter to the radio and screaming it from the roof tops has only one end result, which basically can cause great damage and harm to the charity, which we as the trustees certainly don't want to see happen."