Cornwall Council announces further £50m cuts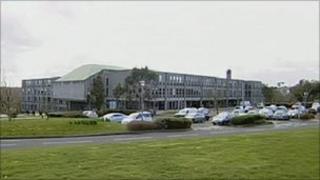 Cornwall Council has said it is planning a further £50m in cuts for the next financial year.
The announcement comes on the back of cuts agreed by the Conservative-led council totalling £170m over four years.
Alex Folkes, Deputy Leader of the Liberal Democrat group, said the plans did not go far enough in redressing the damage done by current cuts.
But the council claimed the proposals amount to a "Budget for Growth".
The authority is already on target to cut £88.5 million by April 2012.
Bus services and leisure centre funding are under threat and library opening hours have been slashed.
But the authority said cutting "deep and early" means it can invest extra money in projects like the dualling of the A30 at Temple on Bodmin Moor, the scene of many traffic queues during the summer months.
Council leader Alec Robertson said adult social care and support would have £7m invested in it after not getting a £4m uplift last year.
There are also plans for £700,000 for student bursaries.
The proposed cuts will now go to the cabinet next week, then various scrutiny meetings, and the full council in November.