ShelterBox gives £2.2m of aid to Horn of Africa crisis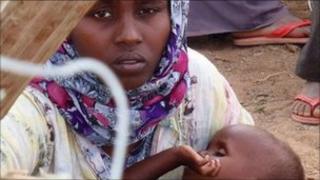 A Cornish charity has sent more than £2.2m in aid to the drought-hit Horn of Africa.
ShelterBox claim up to 1,000 people a day are moving into the Dadaab refugee camp in Kenya.
The Helston-based charity has deployed eight teams and sent nearly 9,000 relief kits to the affected regions in Ethiopia and Kenya since July.
ShelterBox said it was working hard to get help to the "people that need it most".
It said more than 100 tents were being being pitched every day.
In August, the UN declared a famine in five areas of southern Somalia.
The charity is working in partnership with other aid groups in the region.