Calls to scrap second homes tax discount in Cornwall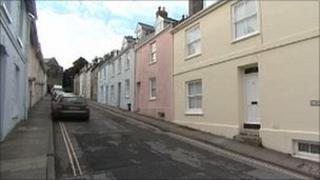 Councillors in Cornwall are to write to the government to ask for changes in the law to scrap council tax discounts for second homes.
The full council voted on Tuesday to write to Communities Secretary Eric Pickles for the changes.
It is estimated that at least one property in 20 in Cornwall is a second home - about 13,500 households.
Cornwall Council said the scrapping of the 10% discount would raise an extra £1.6m a year.
'Unjust' concessions
The Conservative-Independent-run authority added that the extra revenue could be used for tackling local housing needs.
By law, councils in England must offer a second home discount of between 50% and 10% because no-one lives there permanently, the government said.
Proposing the motion, indpendent councillor John Keeling told the council that it was unjust to allow second home concessions to continue at a time of continuing recession and a reduction in funding for frontline services.
The discount in Cornwall used to be 50%, but that was reduced to 10% by the former county council before the current unitary authority was formed in 2009.
Revenue raised from the scrapped 40% has been used towards affordable housing schemes across the county.