Heliport proposals for west Cornwall village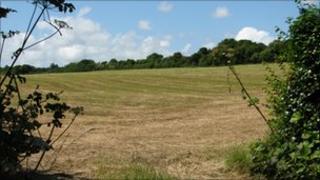 A helicopter company has said plans for its new Cornish heliport should go on show in a month.
British International Helicopters has confirmed its preferred site for the flights to the Isles of Scilly is in a field in west Cornwall.
People living in St Erth near Penzance said they did not know the service was planned for the site.
Residents believed helicopters would only "touch and go" there and would be based in Newquay.
Managing director of British International Helicopters Tony Jones said the company wanted to sell a large part of its current heliport in Penzance to Sainsbury's.
Mr Jones said Newquay had been suggested as a new base but he believed St Erth is more suitable for flights to the Isles of Scilly.
"It is better because it's relatively close to the islands. It's connected by road and rail. It's an ideal location for us."
Plans for the new heliport should be available at the end of July.
Derek Tilby, chairman of the residents' association, is anxious to see them.
He said: "I think it will increase the noise in the village."
St Erth Parish Council said it will hold a public meeting after the plans for the heliport have been revealed, so councillors can be guided on the concerns of local people.