Cornwall's health services voted to be moved from NHS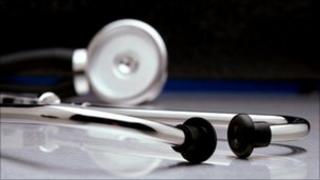 Some services in Cornwall and the Isles of Scilly could be transferred out of the NHS after it was approved by the primary care trust (PCT).
Community hospitals and district nurses are among the services that could be transferred to a not-for-profit company called Peninsula Community Health.
The PCT said it was the best outcome. Unions said it would pave the way for privatisation of the NHS.
The decision will go before the strategic health authority in July.
Acting chief executive of the NHS in Cornwall & the Isles of Scilly Steve Moore said: "It was a unanimous decision by the board."
Fourteen community hospitals - including facilities in Falmouth, Helston, Liskeard and St Austell and district and school nurses would be affected by the change.