Cornwall report finds one in five children in poverty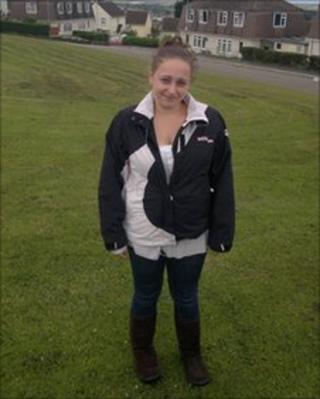 There are calls for a "Poverty Tsar" in Cornwall following a report which claims almost one in five children under 16 in the county live in poverty.
Cornwall Council's Deprivation and Child Poverty report showed 19% (16,650) of under-16s living in poverty.
Levels ranged from 2% in some areas to 58% on the Pengegon estate in Camborne.
The government defines poverty as a family with two children living on less than £300 a week.
The report was compiled by Cornwall Council's Deprivation and Child Poverty Single Issue Panel.
It was underpinned by a Child Poverty Needs Assessment based on HM Revenue and Customs figures from 2008.
Councillor Chris Ridgers, the Conservative chair of the panel, said: "We found it wasn't just the poverty that was the issue.
"It had knock-on implications for health, there was a strong correlation between the rate of teenage pregnancy and deprivation, educational achievement.
"There was a link to quality of housing, a link to job opportunities, even how long people would live was linked into poverty."
'Will and commitment'
He said the committee wanted to elevate the subject up the council agenda and debate it at a full council meeting.
He also said he would like the council to appoint someone to "pull together" the "good work" already being done across Cornwall.
"I don't think it's a question of money, it's a question of will and commitment."
Claire Arymar, a neighbourhood manager on the Pengegon estate, told BBC Radio Cornwall: "I don't see children in rags, starving.
"But I do see children in scruffy clothes who are dirty and are probably eating inappropriate food, who live on crisps."
John Ede, from Cornwall Citizens Advice Bureau, said: "We have a low-wage economy and high levels of under-employment, where people are having to take part-time jobs.
"The cost of living in Cornwall, particularly around travel and the big increase in fuel prices, has affected many families in the rural areas."