Photographer Guy Martin wounded in Libya moved to Malta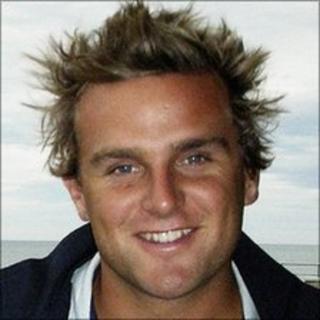 A photographer from Cornwall injured in a grenade attack in the Libyan city of Misrata has been moved to Malta, a friend has said.
Guy Martin, 28, from Falmouth, was hit by shrapnel in the attack on the rebel stronghold last Wednesday in which two other war photographers were killed.
Freelance photographer Nicole Tung told BBC News that Mr Martin had been transferred by boat to Malta.
Mr Martin was working for the Panos Pictures agency when he wounded.
He was critically injured and taken into intensive care before having surgery on his leg.
Ms Tung, who has visited him in hospital regularly since he was injured, said earlier this week that his condition was improving.
Speaking after he was moved to Malta, she added: "He has been incredibly brave throughout all of this."
Misrata has been besieged by forces loyal to Col Muammar Gaddafi for weeks.
Fellow journalists, Liverpool-born Tim Hetherington, 40, and American Chris Hondros, 41, died while covering the conflict.
New York-based photographer Michael Christopher Brown also suffered shrapnel wounds.
The Libyan uprising against Gaddafi's 42-year rule began in mid-February.