Cornwall's roadside litter pick costs £20,000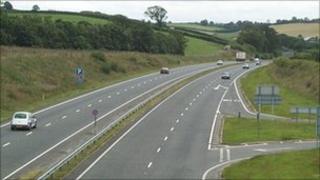 More than 500 bags of rubbish have been collected from roadsides in Cornwall at a cost to the council of £20,000.
Twenty staff spent two weeks picking up litter from the verges of two of the county's major roads, the A30 and A39.
The work was carried out to improve their appearance ahead of the start of the main tourist season.
The council said tourism was worth £1.5bn to Cornwall's economy and the appearance of the roads had a "real effect" on visitors' experience.
Graeme Hicks, the council's cabinet member for Highways and Transportation, said: "This is excellent work... but it's a crying shame that it has to be carried out.
"There is no excuse for dropping litter and you can be fined if you get caught."
The mass litter pick was part of the 2011 Clean Cornwall programme and was one of a number of "spring cleans" taking place across the county.