Mother's Cornwall death fronts safety campaign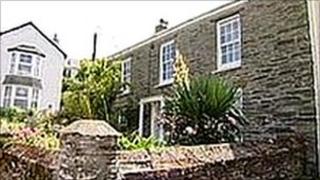 The death of a young mother who was electrocuted in the bath of her rented home in Cornwall is highlighting a drive to improve electrical safety.
Thirza Whittall, 33, died in 2008 as she stepped into the bath of the house her family was renting at Portscatho on the Roseland peninsula.
Her body was discovered by her five-year-old daughter.
Mike Clark of the Electrical Safety Council said without a law change tenants must ask landlords about tests.
At her inquest in July 2009, coroner Andrew Cox said it was "inexplicable" there was no law on checking the electrics in rented homes which were not multi-occupancy.
The last certificate proving that the electrical system in the property had been tested was dated 1981.
Mrs Whittall's mother, Jane Andain, told BBC Radio Cornwall: "Most people would be horrified to know the electrics had not been checked in more than 30 years.
"We're desperate to try to change the law so this won't happen to anyone else."
Mr Clark said: "People tend to regard electricity as being safe and don't give it a second thought."
He added: "We are asking the government to look more closely at electrical safety in private rented property where our research shows the risk of electric shock is higher."
The Whittall family had moved to Cornwall from Rowley Regis in the West Midlands only six days before Mrs Whittall was killed.