St Ives protest over parking permit cost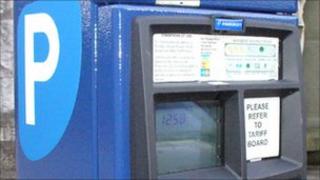 People in St Ives have marched through the town to protest against plans to raise resident parking permit charges.
Residents claim they are being forced to pay more to fill a "black hole" in the council's coffers.
In January Cornwall Council admitted to a serious shortfall in its car park income, blaming the recession and the recent icy weather.
A decision over charges was deferred until later this month, but residents want a prize freeze and consultation.
Organisers of the march on Saturday said hundreds of people turned out to protest.
Andrew George, the Liberal Democrat MP for St Ives, spoke at the event in support of the campaign.
The Conservative-led council said proposals would see St Ives permit prices rising by 10% - less than some residents claim.
A range of measures designed to introduce standardised car parking charges across Cornwall are being considered.
If approved, the new charges could be introduced in March.