Par Beach development options debated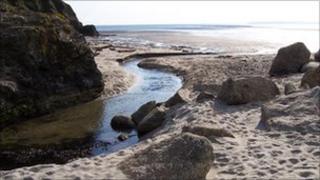 Residents of a Cornish coastal community have been given the chance to quiz developers and commercial organisations about its future.
An open day was organised for local residents and conservation groups living in and around Par Beach.
Commercial interests include china clay shipping, leisure and housing and a proposed eco-town development.
Waste operator Serco also attended the meeting to discuss its role and responsibility for beach cleaning.
Last year Par was one of only three beaches in Cornwall to fail the Marine Conservation Society's water quality standard.