Library hours reduction proposed by Cornwall Council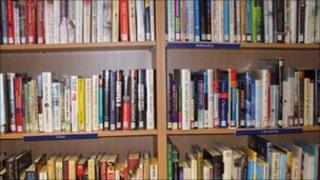 Libraries in Cornwall could be open for fewer hours, under proposals being considered by councillors.
In December Cornwall Council approved budget cuts of £170m over four years, including a 23% reduction in its library budget.
If approved, library hours could be cut by a total of 102 hours per week.
The changes put forward by the Conservative-run council are aimed at "harmonising" libraries with set opening hours throughout Cornwall.
Twenty-four of the county's 32 branch libraries would have reduced opening hours, with only one branch - at Lostwithiel - gaining one additional hour.
Local customs
The council has said the move would save about £1.5m but the plan has already been criticised.
Councillor Alex Folkes, the Liberal Democrat shadow cabinet member for libraries, described it as a "very regrettable move".
"Residents across Cornwall will be getting a worse service from one of the best loved parts of the council."
He said preserving Saturday opening and late openings was to be welcomed, but trying to adopt universal opening times ignored local customs, such as market days.
"Why force a branch to close on a Wednesday if that is the busiest day of the week," councillor Folkes said.
"Overall this is a step in the wrong direction."
A spokesperson for Cornwall Council said no decision has yet been made and councillors were currently being consulted about the proposals.